September 14, 2020
Uncategorized
Why Localized Content Matters?
You have a global product. Global products need to transcend a great barrier – languages. Hence, being a global company isn't enough to grow your business and make your consumers happy – localization is key. 
Localizing your application content enables it to fit the needs of users who speak different languages, all over the globe. It creates a connection that enhances the value of your product to the consumers. But we all know localizing your user interface doesn't come cheap. Nor is it easy.
Your application is usually the first point of contact for potential customers. Hence, having a multilingual user interface that makes it easier for any visitor to navigate through your application in their native language can increase user engagement. 
But the degree of depth and challenges involved in localisation might surprise you. 
Let's look at it this way – if there's only a part of your product that's used by a different geography, would you still go the whole 9 yards in localization?
For instance, if you are using a supply chain solution you would have vendors in China or Vietnam or France who don't understand a word of English. And all they do on your application is something simple. Let's say they create an invoice, or acknowledge a payment, or create a transport order. Would you translate your entire application to ensure this audience can use it?  
There's a much smarter way to ensure that you do not have to bother your developers but can still help your vendors understand their tasks all in their own language, without changing the native language of your application.
The Whatfix Solution – Localization of the worldwide platform by region
Whatfix is an effective solution to localize your content and drive up the adoption of your products. Whatfix lets you create in-app guidance using interactive tooltips that handhold your users through various tasks in your application. The In-App Guidance prompts users in their local language on new features. Users can have access to an intuitive experience, custom to their region, without translating the entire user interface.
Consider a group of users in another geography who need to do only a limited number of tasks using your application. Using Whatfix you can create Flows in any language your target users are familiar with. Flows are basically step-by-step instructions displayed as an overlay over your application as tooltips, using which users can progress their way through the task that needs to be completed.
These tooltips point to the elements on your application interface and provide information such as the translated label of the element and its description, thus prodding the user to click through your application with ease. You can create Flows for every task in your application and place them inside a widget where your users can search for the Flows in their own language and use them to help complete their tasks. 
All you need is one person who is familiar with your application and the language that your users are fluent in, to create content using Whatfix.
Here is how it works…
If you need to translate only a single portion of a Whatfix item's text, you have the option to export and import specific items' text, as opposed to all text at once.
For instance, have a look at the Gif below. The application is in English but the Flow tooltips created using Whatfix is in French.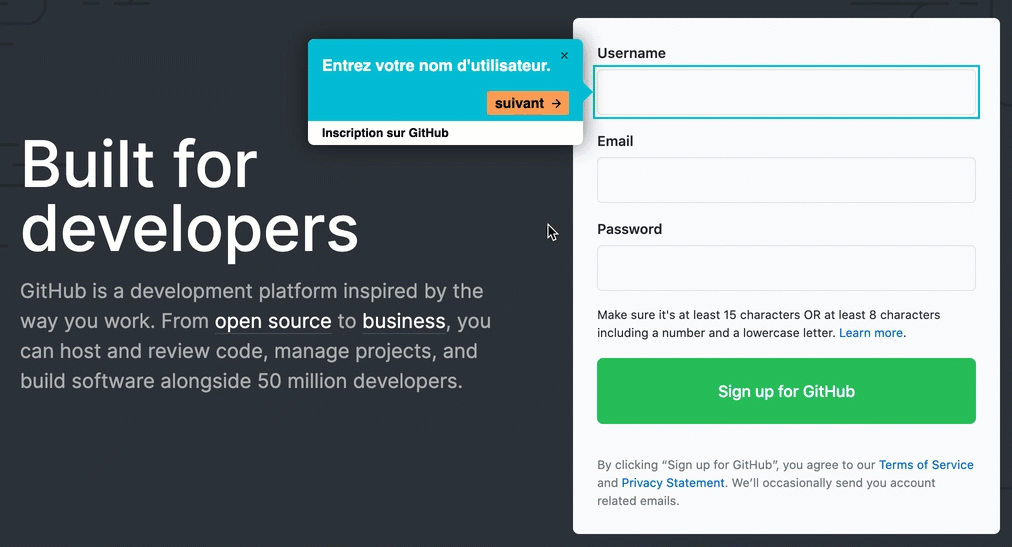 Bottom Line…
Localization opens your product to people who would otherwise not be able to use it. A smart move could help you avoid losing out on potential conversions and revenue. Localize your site by translating it into one or more other languages. 
As companies look to expand into new markets and increase international sales, users are more likely to adapt if your application is localized in a language they're comfortable with.
That's not all. With Whatfix, your application will have the ability to contextualize this content as well. It can recognize what content to display to which geography and on which page. 
Information Developer
at
Whatfix
An aspiring technical writer, keeping it simple. I personally love connecting products with their users.
Latest posts by Joseph (see all)